Ramada Plaza Jeju
An international business hotel modeled after a luxurious cruise ship!
The Jeju's signature hotel has 400 guest rooms and suites.
It also features a convention room with a meeting capacity of 1200 people.
This is the country's first coastal hotel built right on the ocean.
Conveniently, it is located just five minutes away from Jeju International Airport and Jeju Port.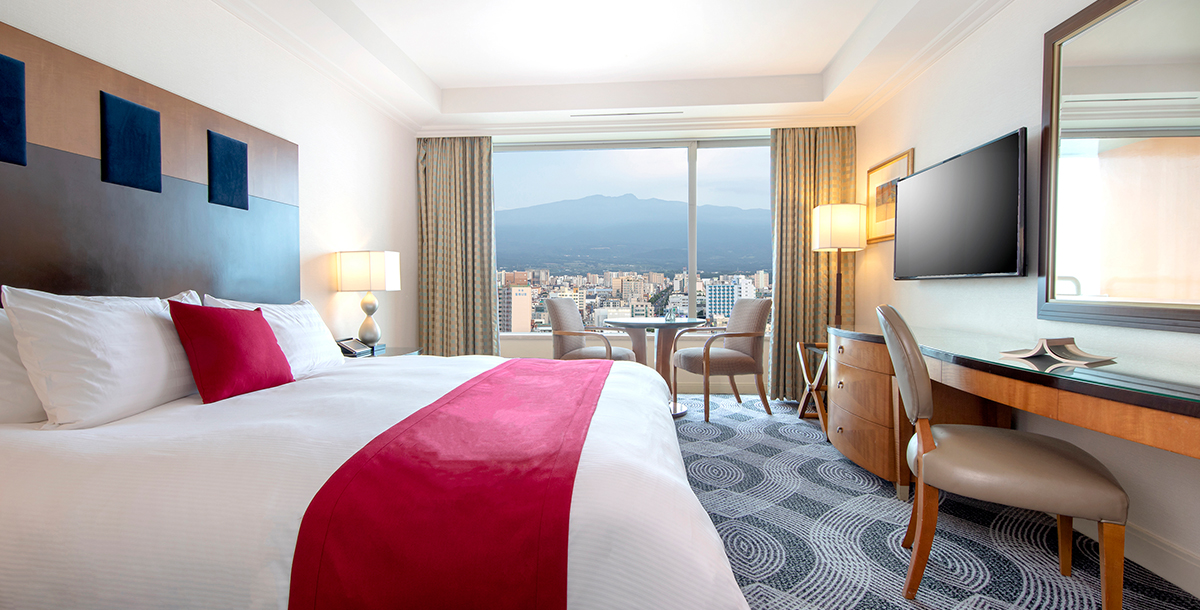 ◎ STANDARD DOUBLE
This room has a king-sized bed and a couch providingcouples or newlyweds with a romantic, peaceful getaway.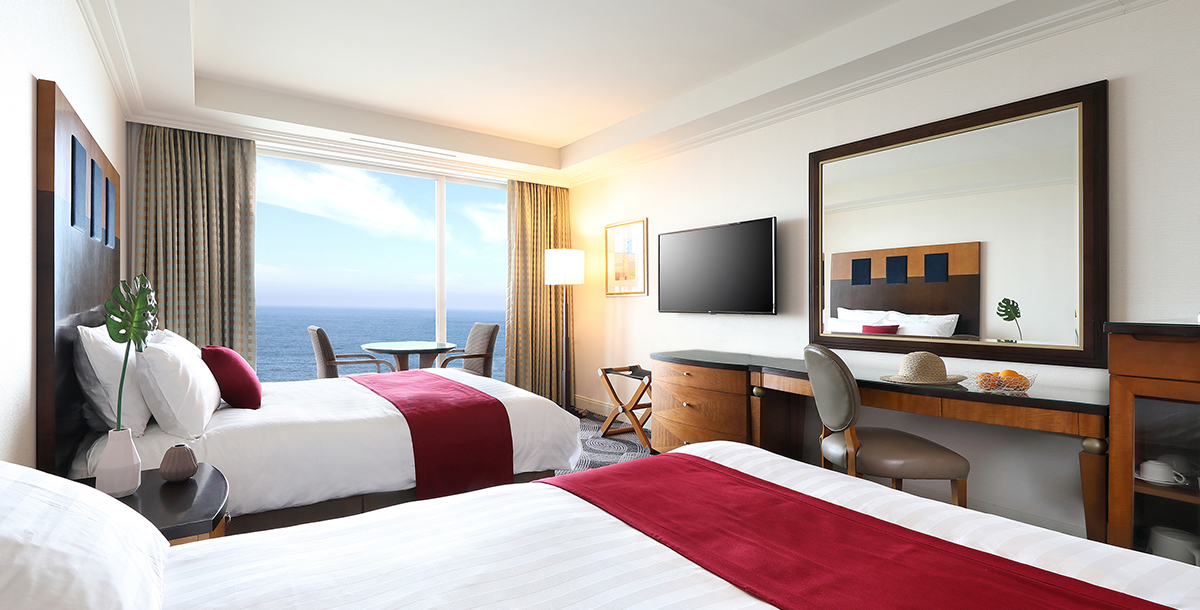 ◎ STANDARD TWIN
This business and leisure style room is suitable for two to three peopleand has a double bed and a single bed.